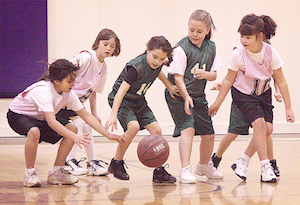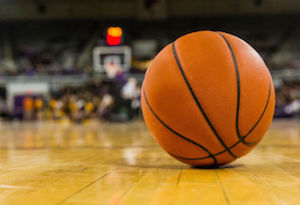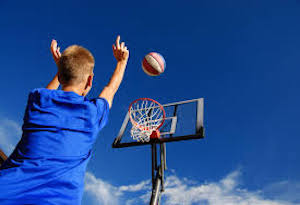 Make-up dates due to COVID cancellations from last March will be Saturday April 17 & 24, 2021 at JYMS, no charge if you were signed up last year. No need to registered, just show up 10 minutes before your session. Session I will be 8:30-9:45 for grades K, 1 & 2; Session II 10:15-11:45 for grades 3 & 4.
Want to play? Get in touch!
If you would like to join our camp next season, sign up or contact us to find out more information.
Email
boogirlshoops@gmail.com
Phone
608-235-0844
Our Camp Includes:
Lowered Hoops and smaller basketballs

Skills organized by age and ability

Lots of individual and small group attention

Focus on dribbling, passing, catching,

movement & shooting

Games & competitions
Connect with us:
Welcome To Basketball Nation
I am humbled, excited, and honored to continue what Nate Baldwin started in Baraboo over two years ago with Red Ball Nation. While my focus is only basketball (that is what I know about), I want to continue this outstanding child-centered approach to teach our great game for both boys and girls. I am calling my program Basketball Nation, not very creative, but to the point. Our focus is introducing basketball to young children, but we also hold camps for older and more experienced players.
1. Explore Interests - Kids as young as 3 & 4 years old have interests in sports and deserve the opportunity to explore as many activities as possible. Basketball is a great option for young children. While our sport is very dynamic, there are lots of skills and techniques young children can learn and build upon in a fun and creative way. That is Basketball Nation's first goal.
2. Learn to Love Physical Activity - Basketball is maybe the finest way to demonstrate that physical activity can be a fun and positive experience. Whether the individual decides to stick with basketball in the future is not important, but being given the chance to embrace movement and physical activity is. Helping kids find activities they enjoy and at the same time enhance their overall well-being is Basketball Nation's second goal.
3. Discover & Encourage Persistence - Young children need to discover and learn that most things in life take time, dedication, and effort. Basketball is a great medium to teach such an important concept with its many skills, movements, and techniques. It is no different than learning to play the piano or learn the rules of chess, young children will at times feel frustrated, they will make mistakes; but the important lesson is that they continue to persevere and discover that with a little help and encouragement they can master a skill that at one point seemed very overwhelming. Helping kids persist and find success is the third goal of Basketball Nation.